Every year, the Association of Writers and Writing Programs (or AWP) has a big writer's conference and bookfair. This year it was at the convention center in Seattle, WA. While our editors have attended the conference before, this was the first time Door Is A Jar Literary Magazine had a table at the event. In fact, this was our first in-person event for our magazine ever!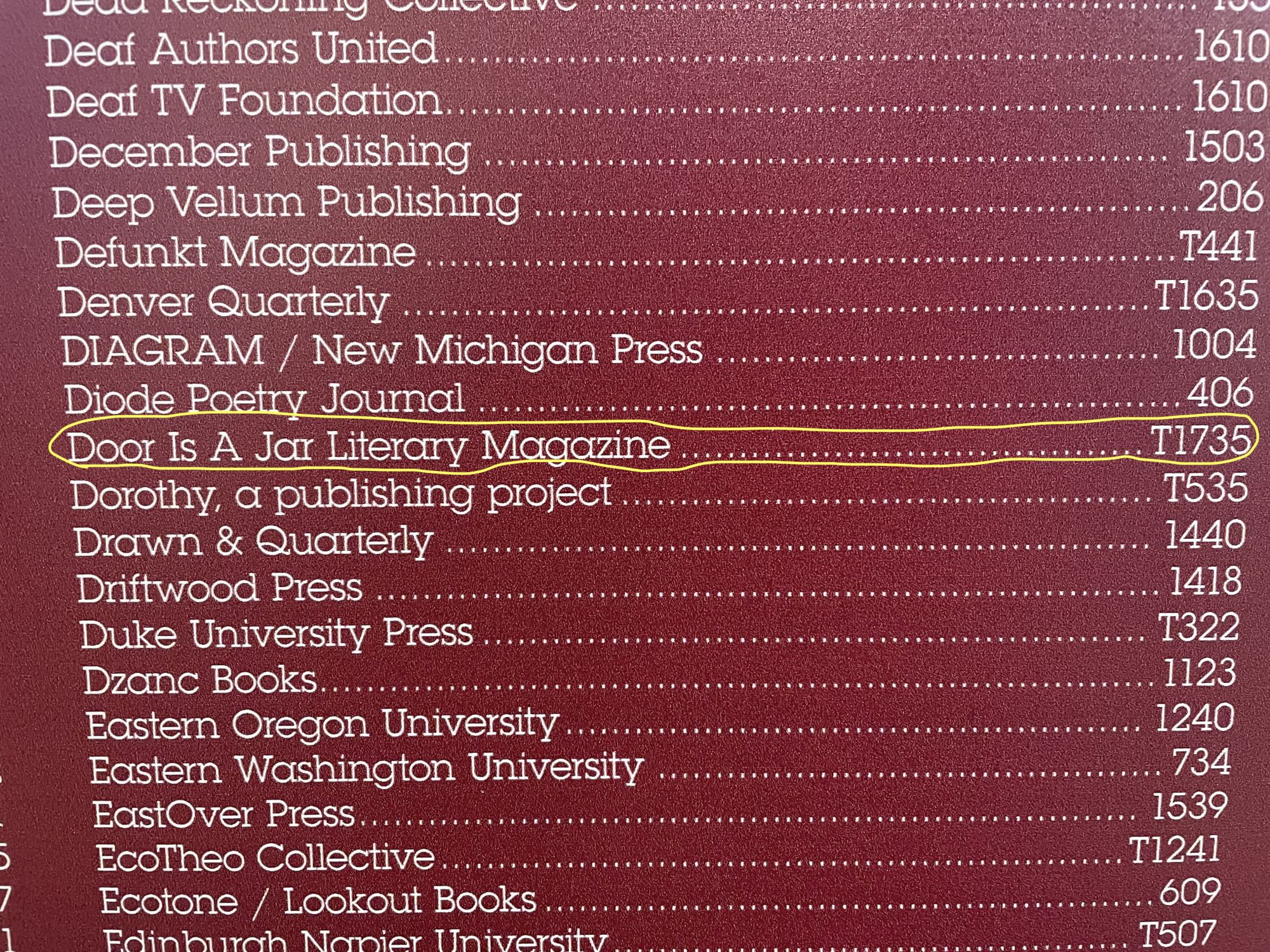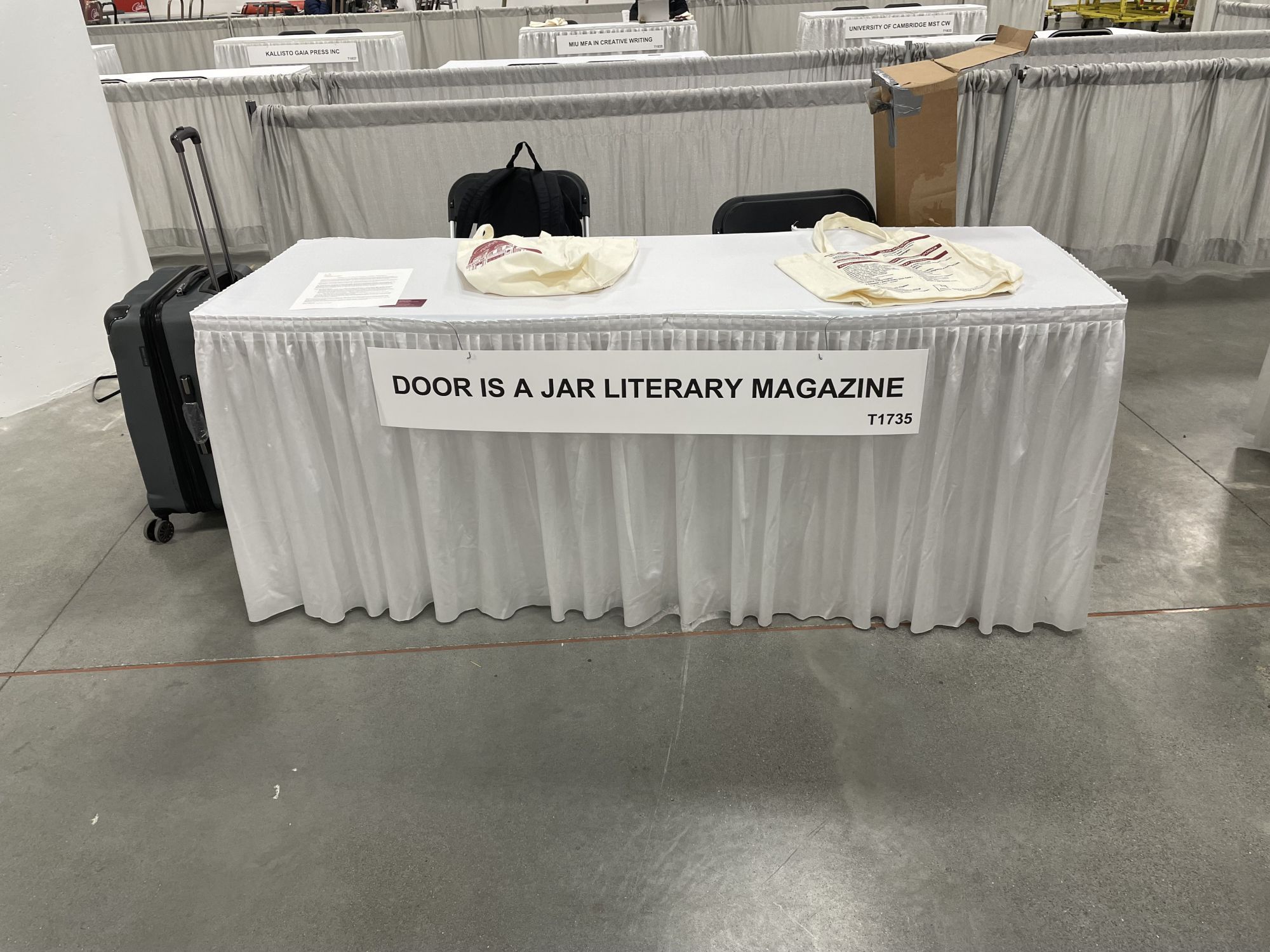 Since this was our first big outing, we wanted to make sure our table really popped!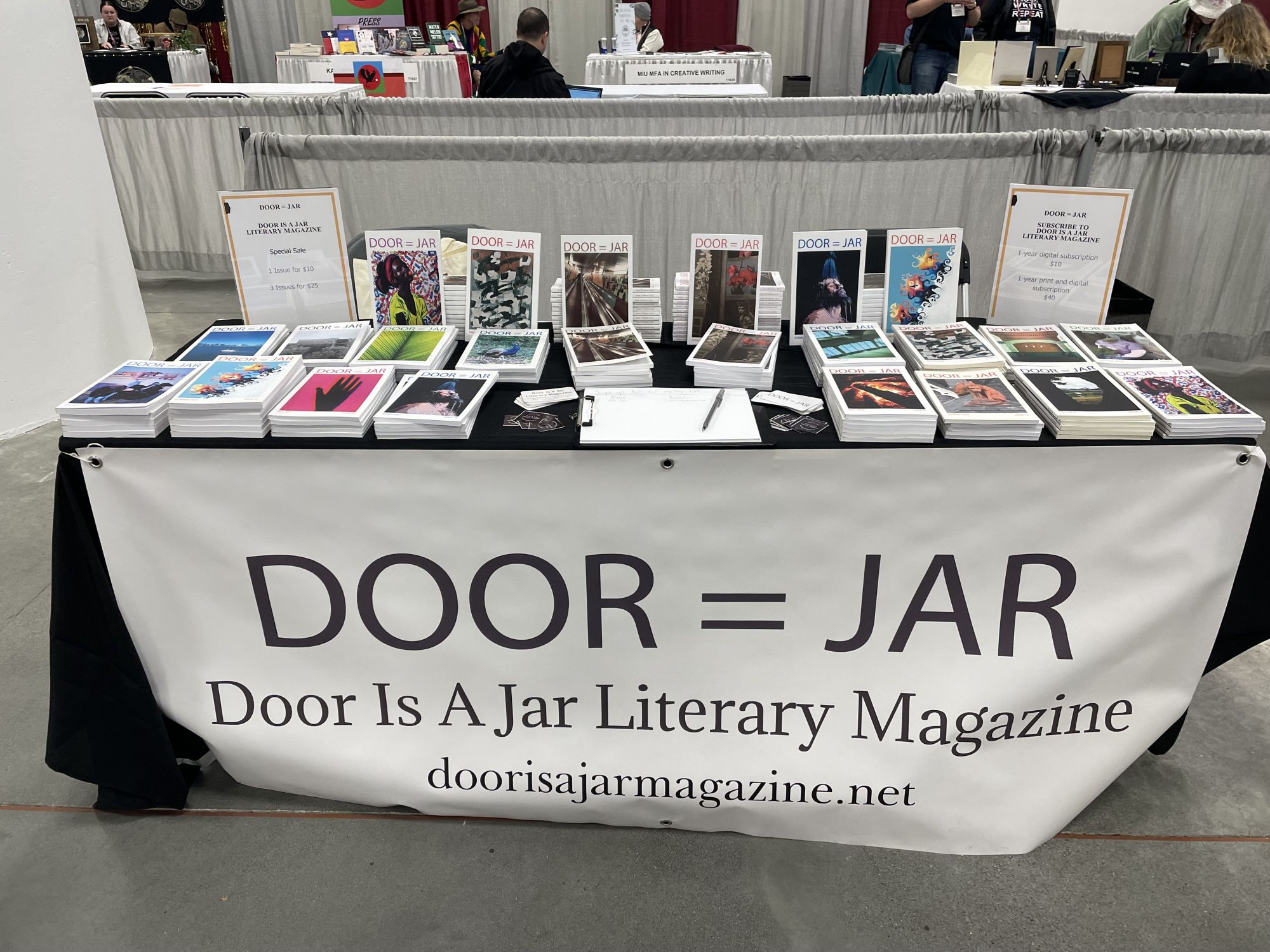 Our cover art turned a lot of heads and many people stopped to complement the magazine.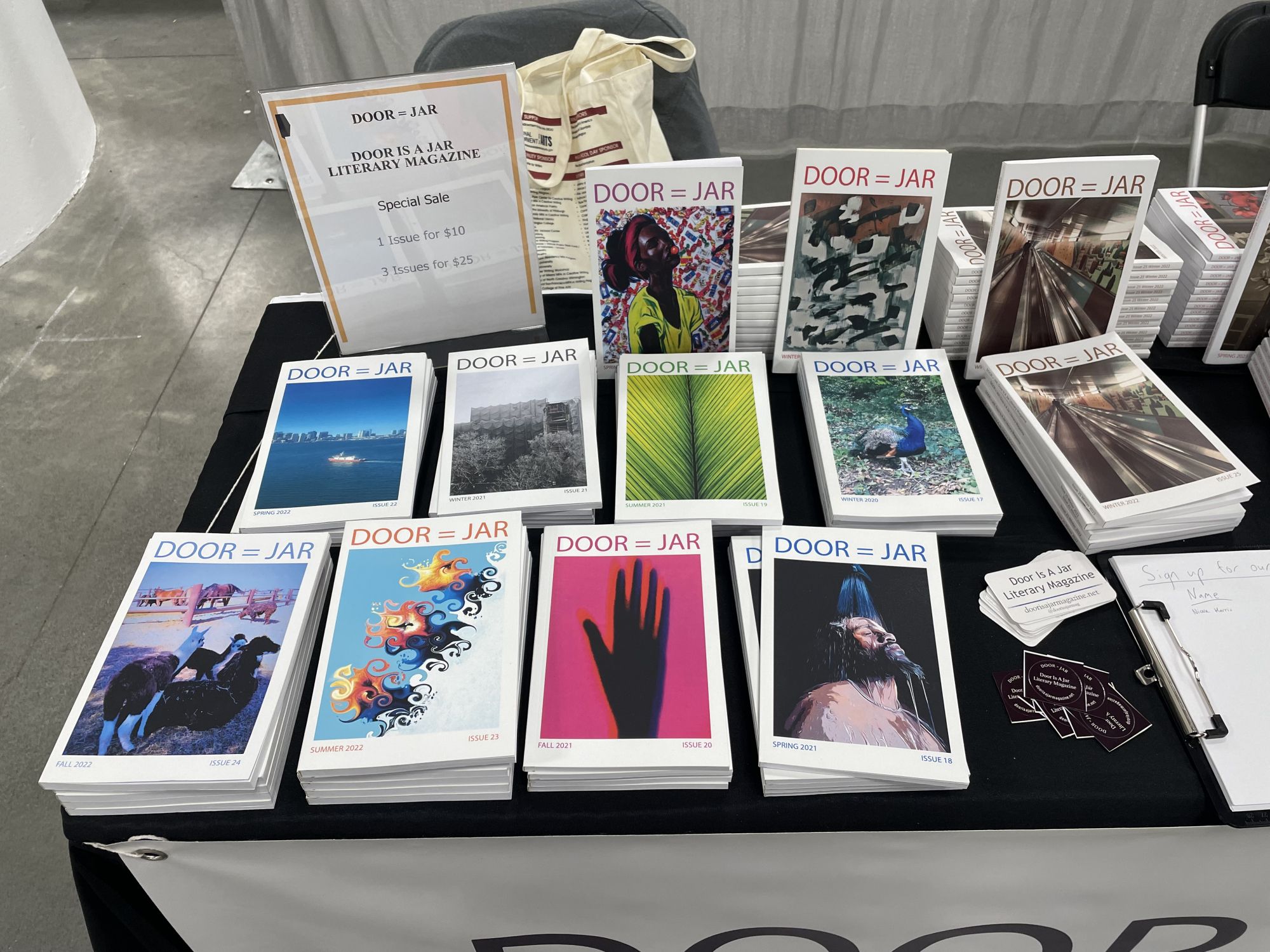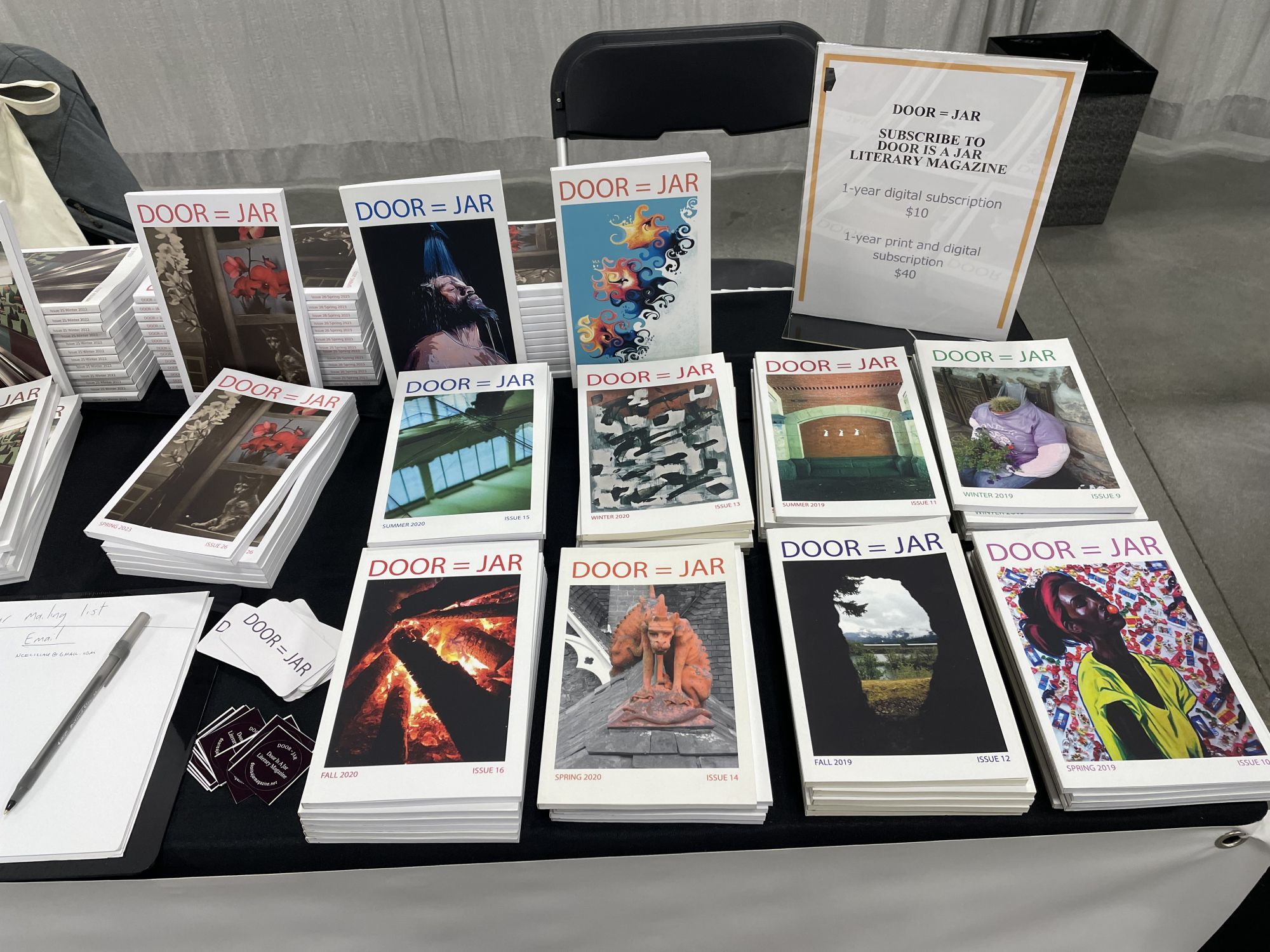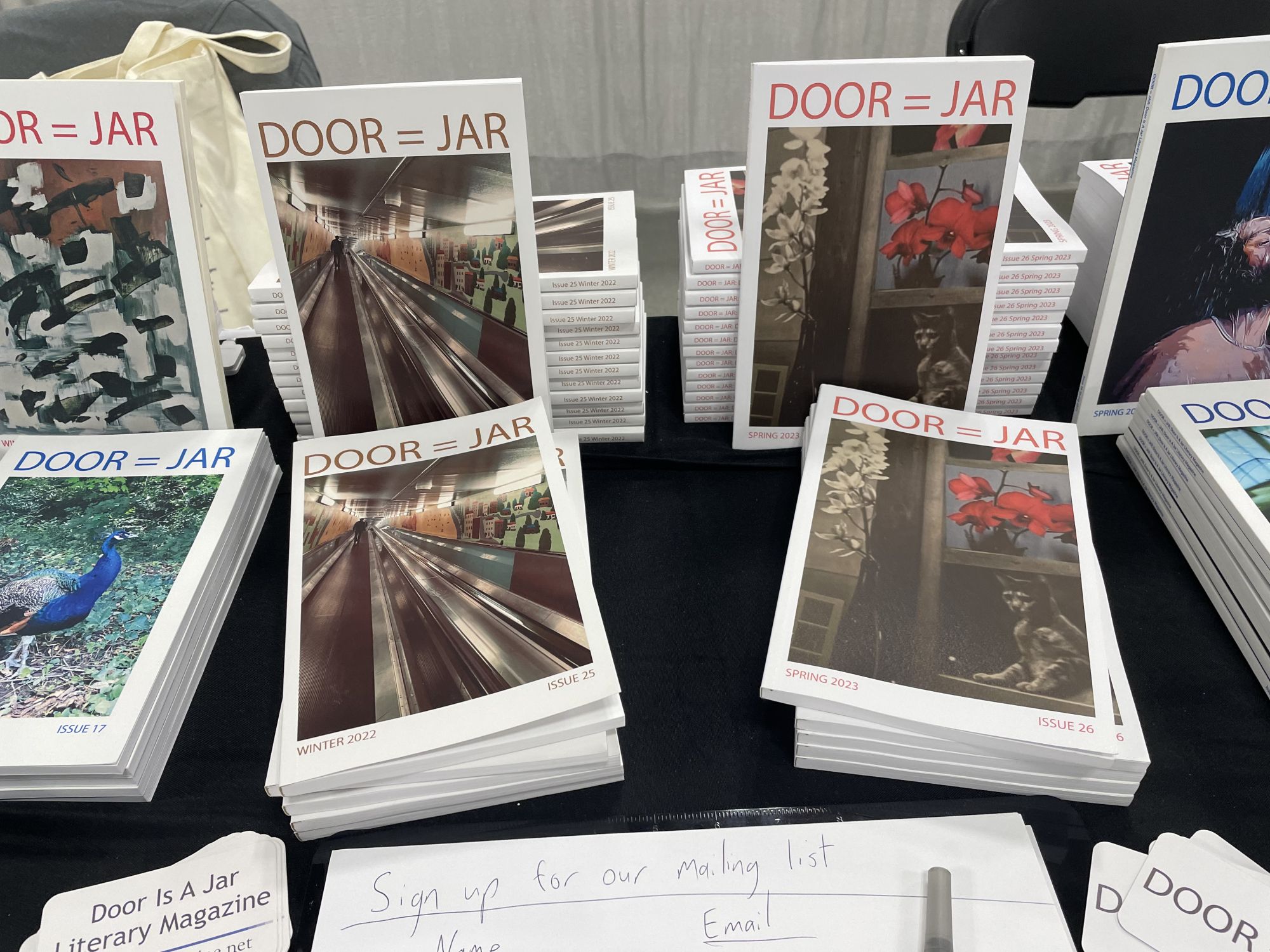 It was exciting to meet so many new people interested in writing and art. And it was extra exciting to meet so many contributors in person for the first time! Here are some pictures of people posing with their copies of the magazine.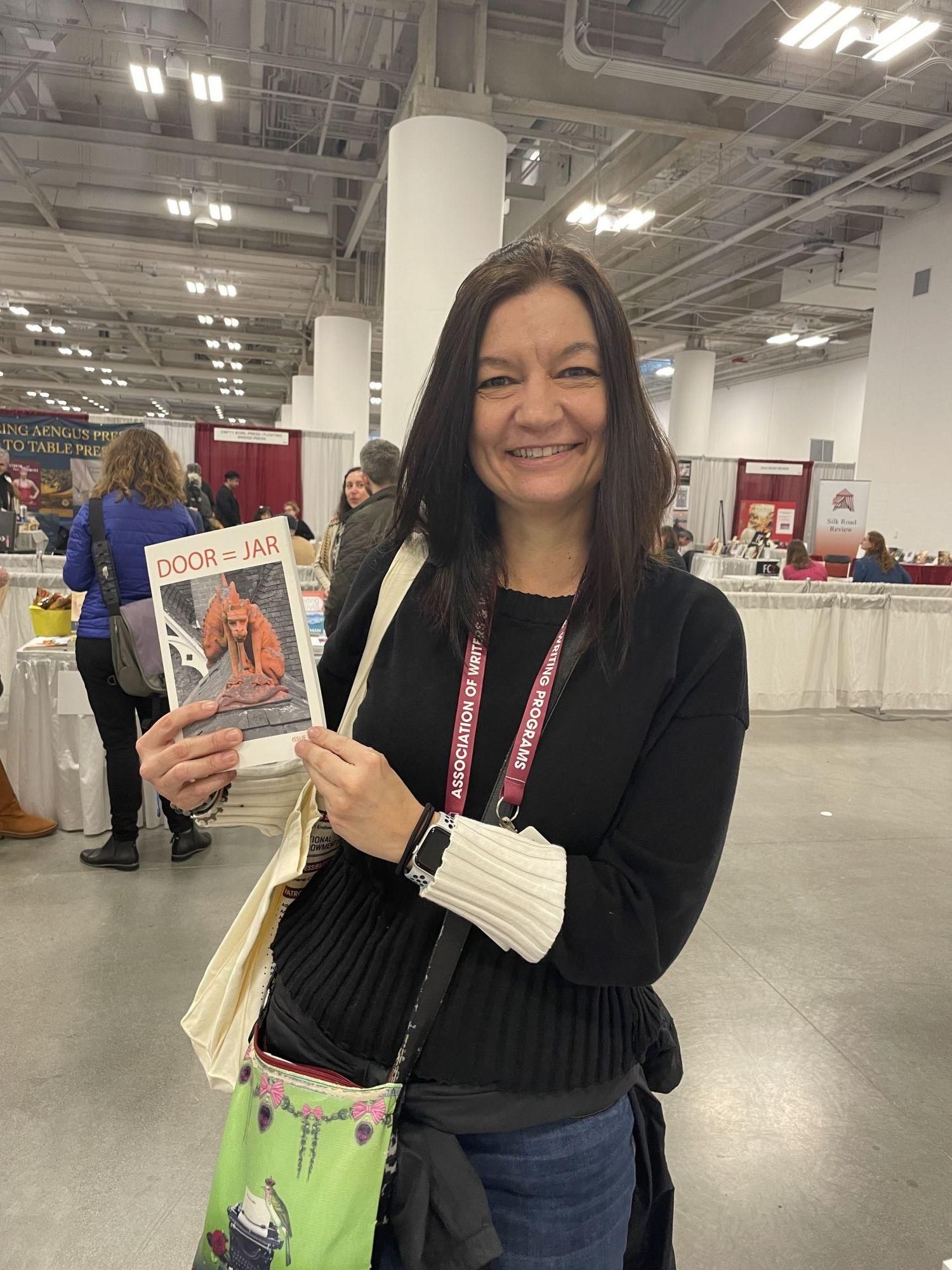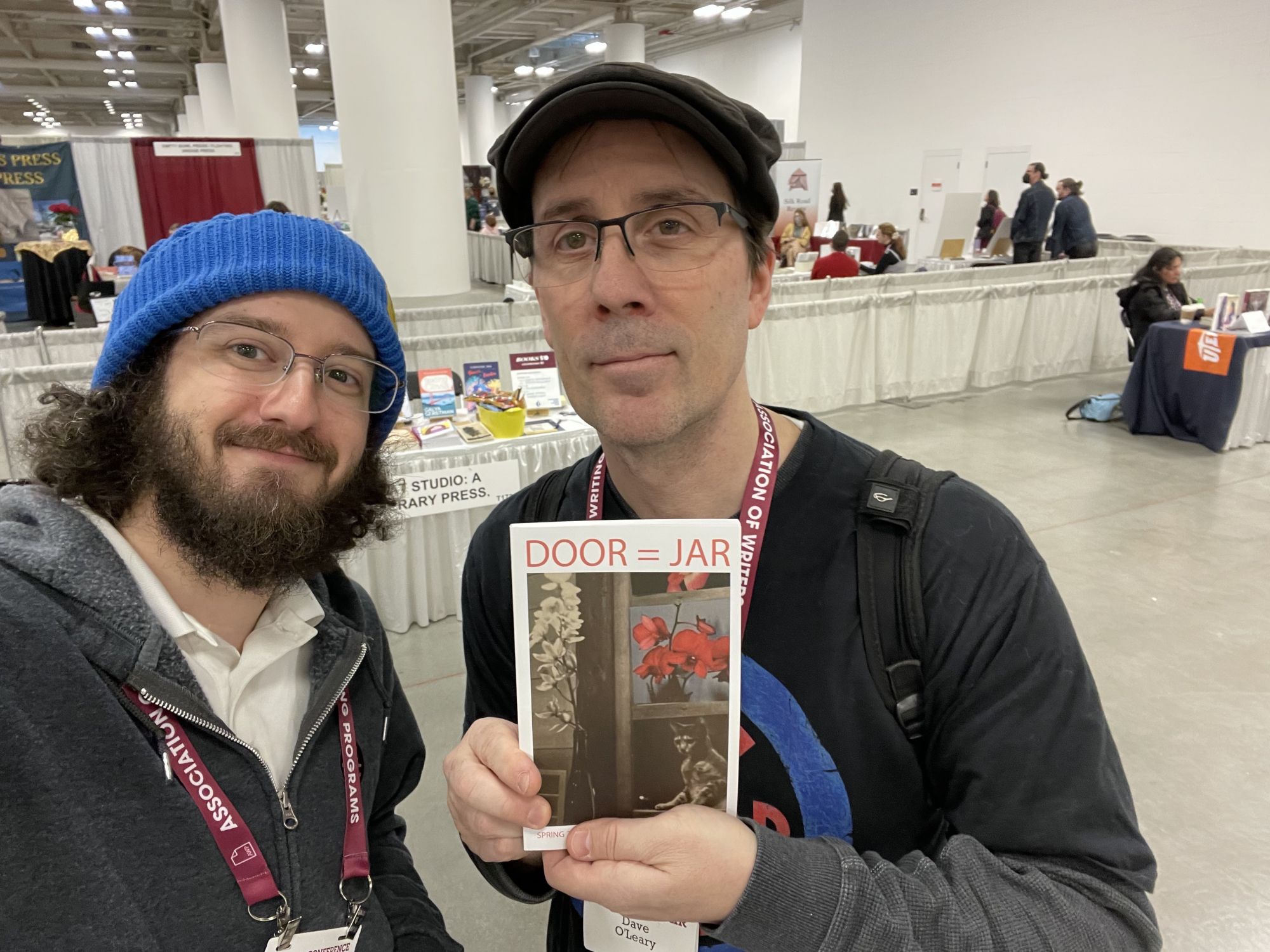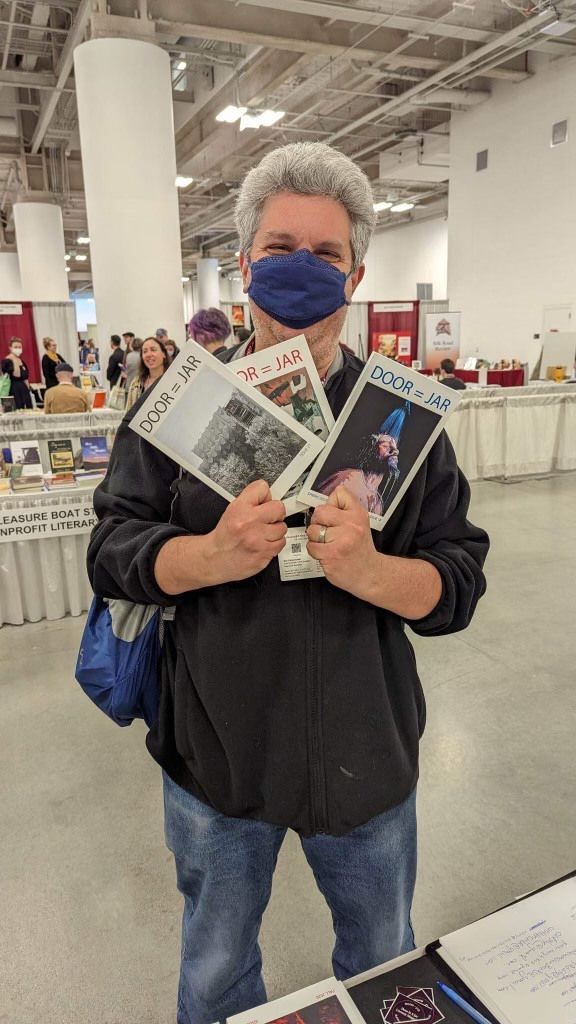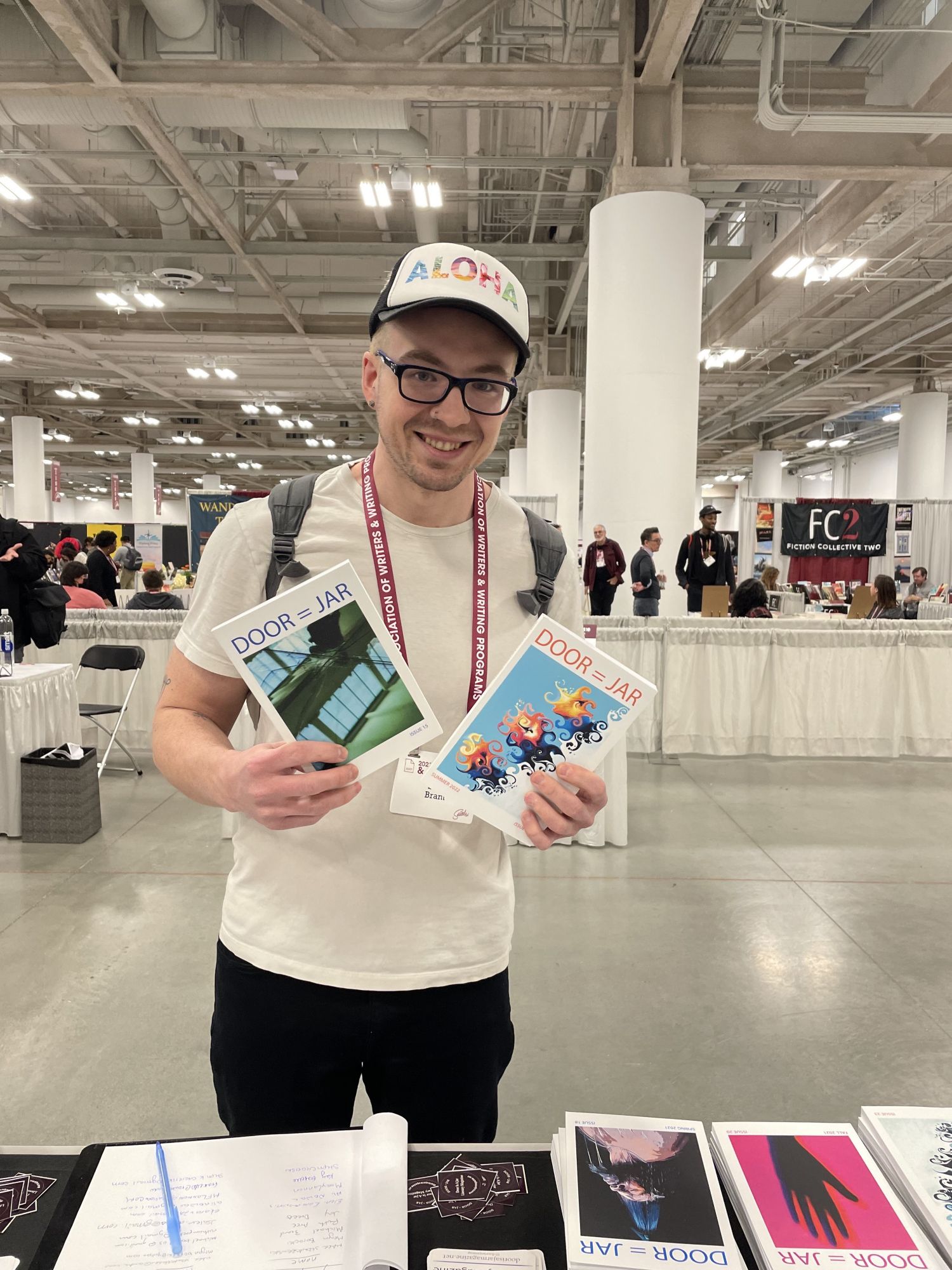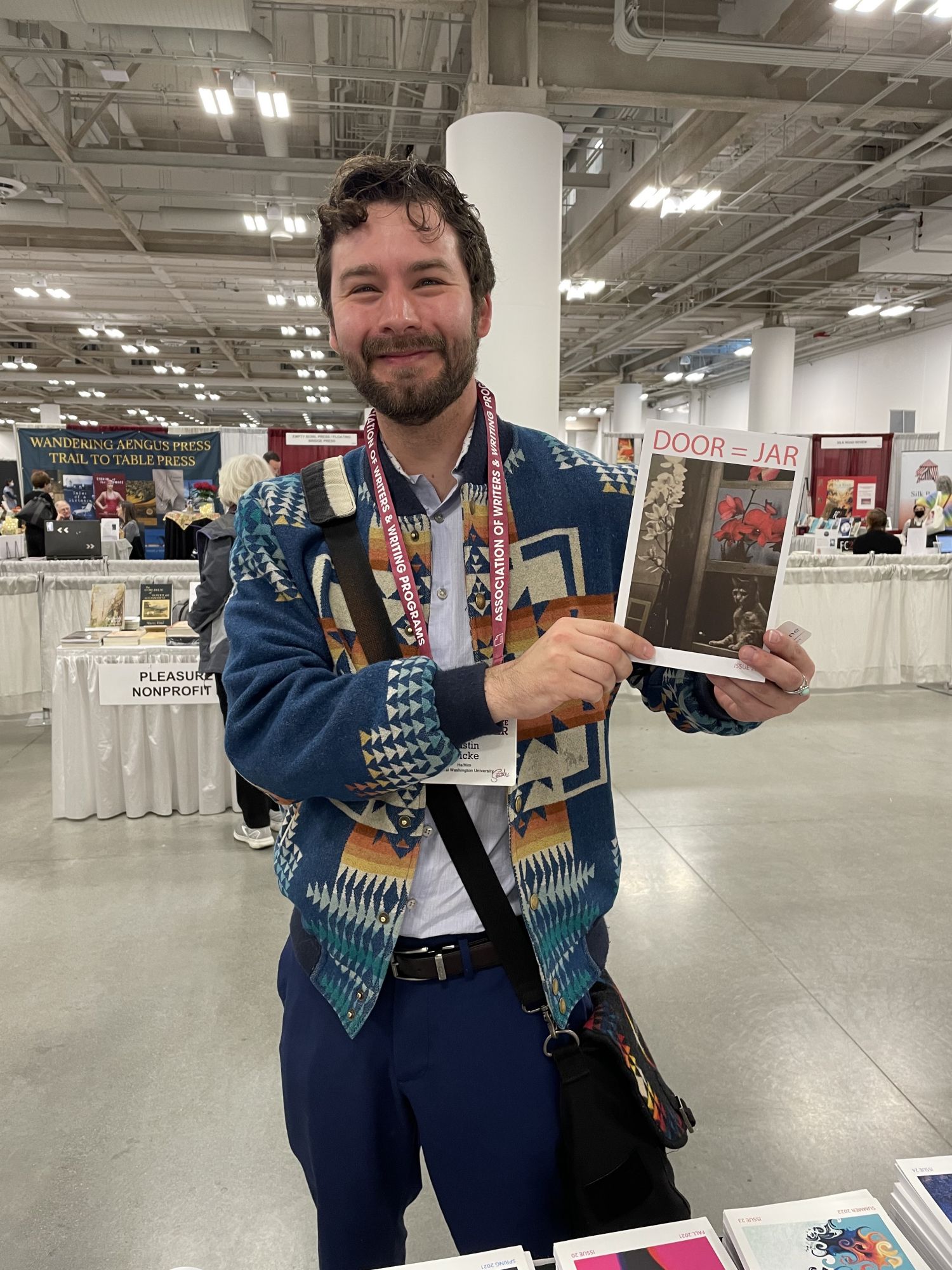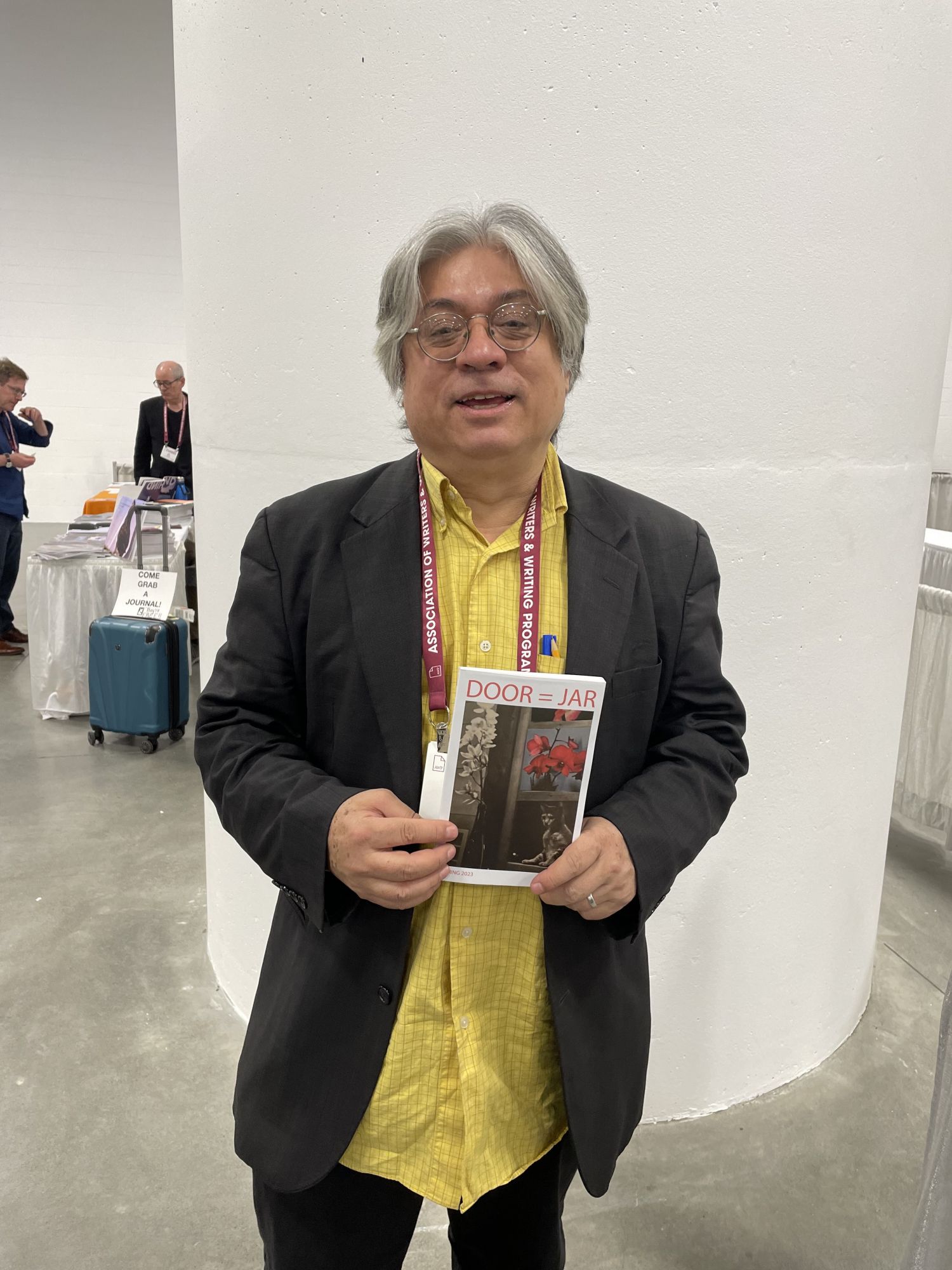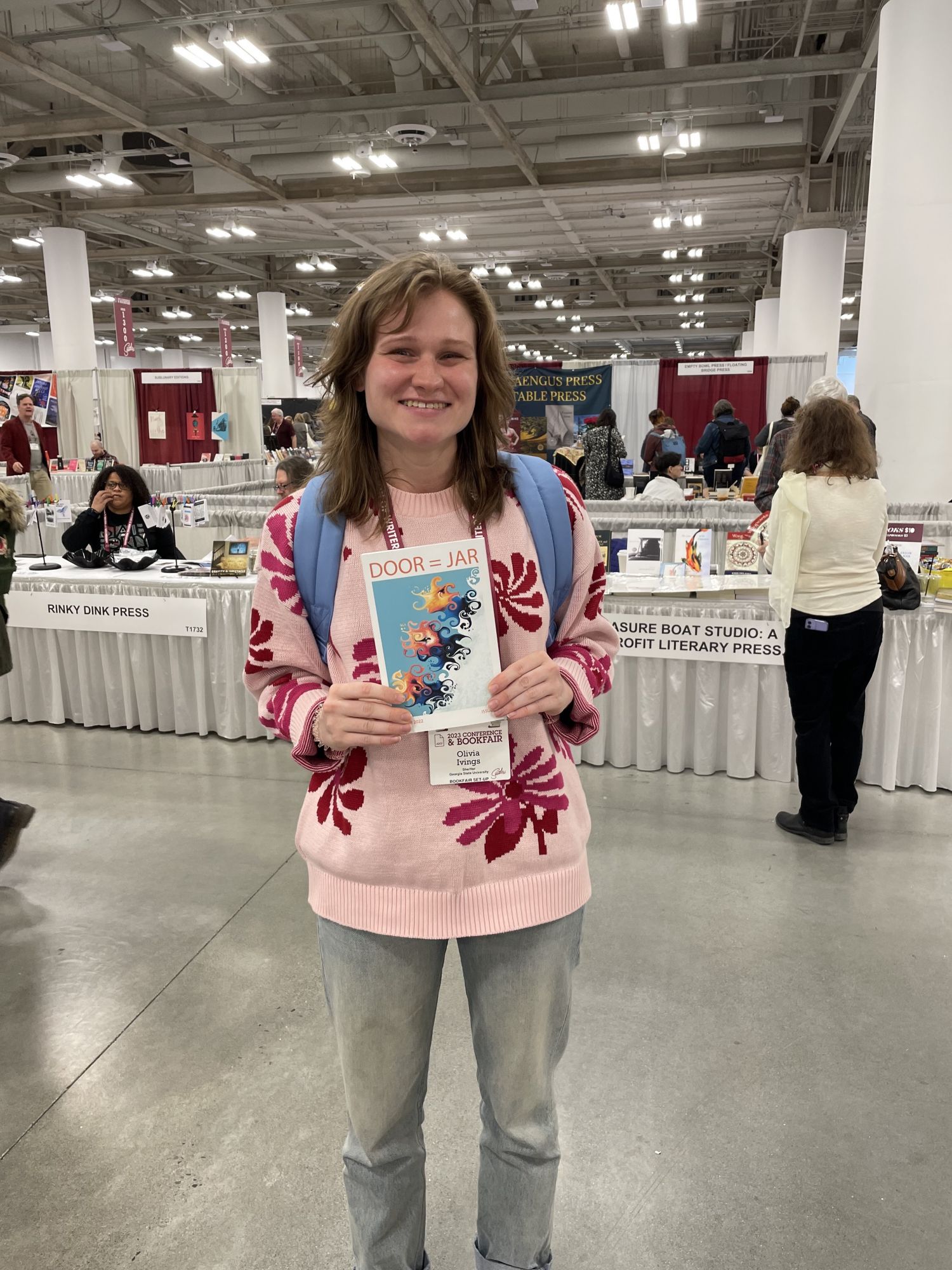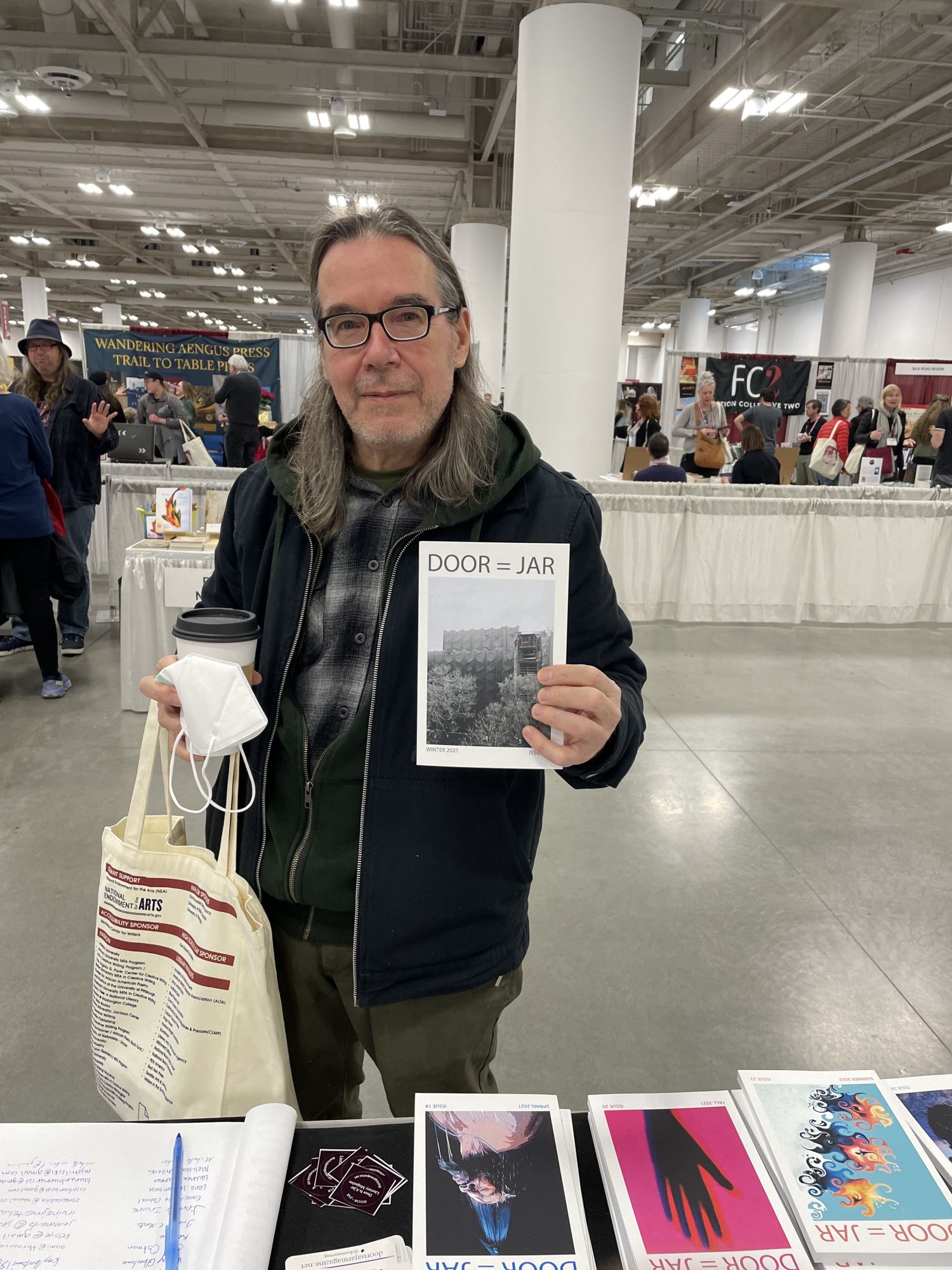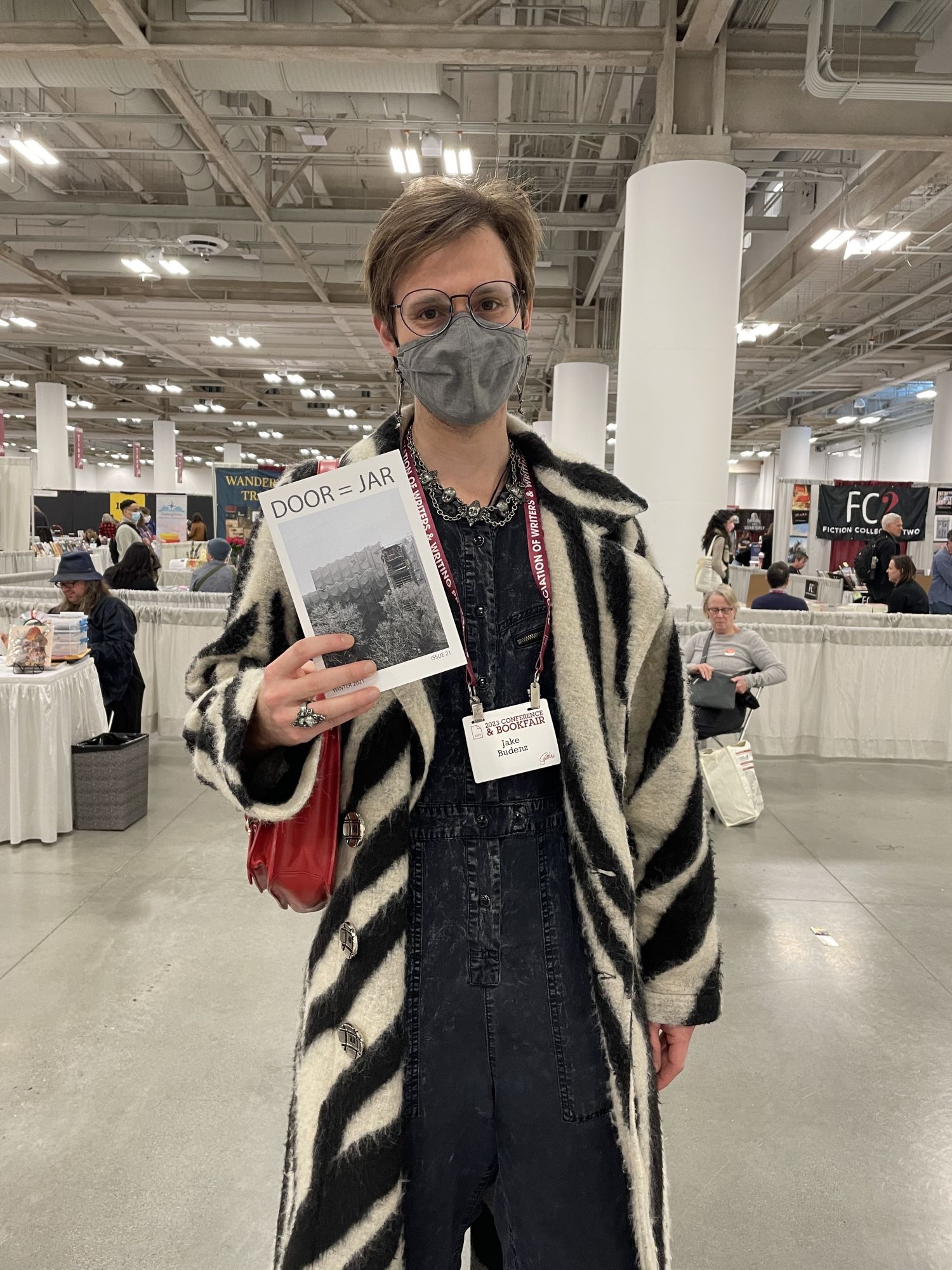 We also got a great response on the Issue 26 Spring 2023. It was an early AWP exclusive (because it wasn't appearing on the newsstand until April 6th, 2023)
You can now find Door Is A Jar on the newsstand and Barnes & Noble and Books-A-Million nationwide!
You can also order your copy here: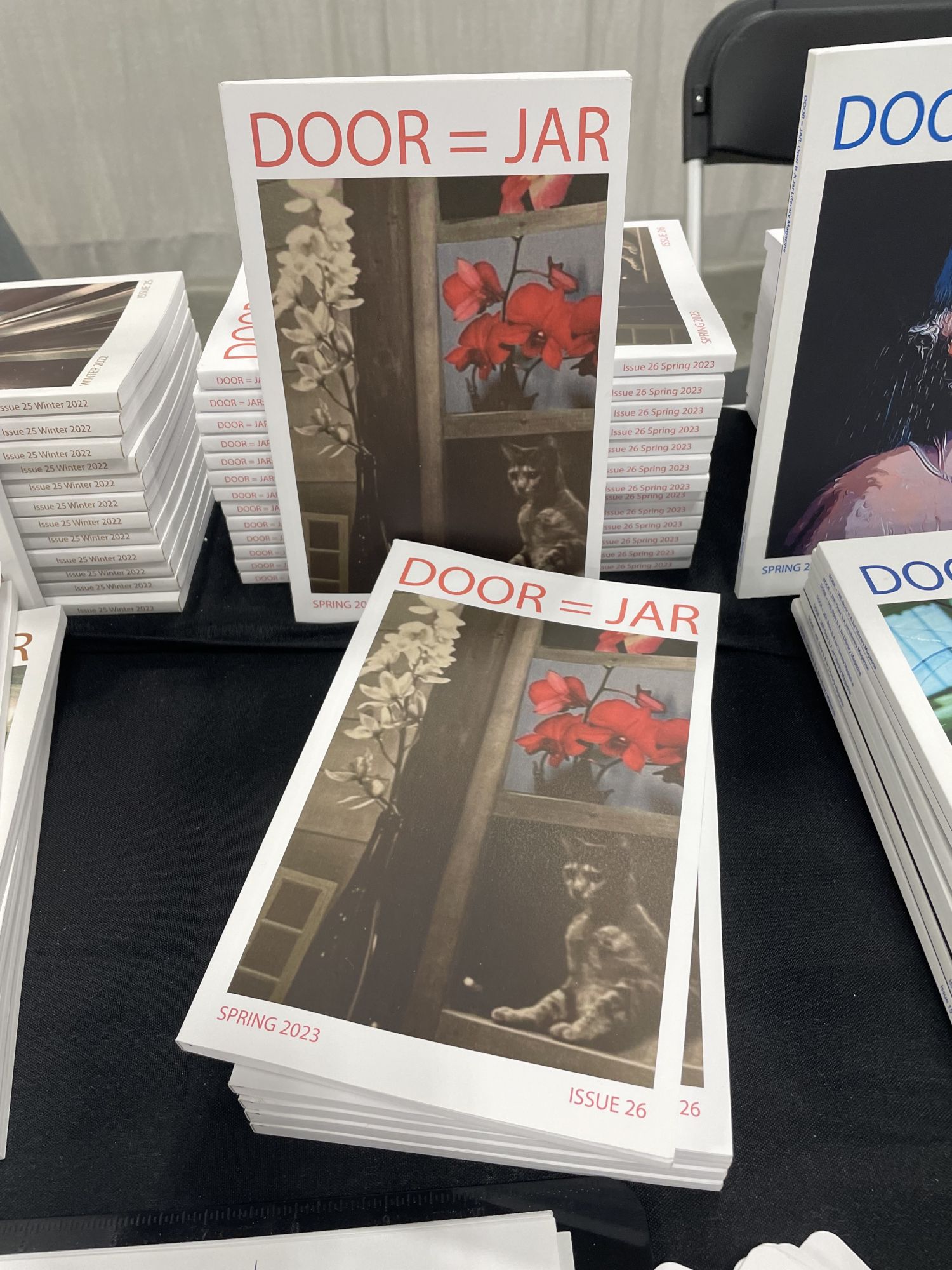 Thank you to everyone who bought a copy or signed up for our newsletter. We talked to so many creative people. It is truly great to be part of such a strong and supportive writing community!
We're looking forward to seeing everyone next year at AWP 2024 in Kanas City